Playa de Arinaga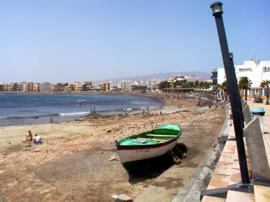 The El Cabrón reserve lies just outside the town of Playa de Arinaga on Gran Canaria in the Canary Islands. Arinaga is a pleasant 'local' town which seems a world apart from the bustle and commercialism of Playa del Ingles and other tourist holiday resorts. It is located in the Agüimes district, and is less than twenty minutes from the popular tourist centres of Playa del Ingles, Maspalomas, San Agustin, Sonnenland and Bahia Feliz.
Arinaga has grown rapidly over the last five years, mainly as a 'dormitory' town for local Spanish workers who keep the hotels and tourist industry working in Playa del Ingles and other towns..
Arinaga has a relaxed, laid-back feel, a lovely coastal Avenida along which Spanish families stroll, and not a single hotel! Click here and you can see a 360 degree surround photo of the Avenida on Canary Info.com
Some of our guests stayed at Nautilus apartments in Arinaga and liked the town and the apartments so much that they created a blog all about Arinaga and Nautilus apartments.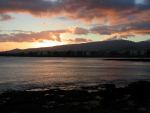 Arinaga is also home to another 'attraction' which is visited by many more tourists, the 'Blanket' shop, where tourists on a 'free' excursion will be shown high quality (and high price) bed linen. The shoe factory outlet on the high street provides another retail outlet visited by Northern European Tourists, most of whom will be completely unaware that they are near to one of the best dive sites in the whole of Europe.